The workplace is more than just a place where the work gets done; it's where you have fun with coworkers, collaborate on exciting projects, and make new friends in the pantry. We are all working towards a safe return to work and adapting new protocols for the workplace to allow employees to feel safe and comfortable in their environment.
No matter what your safe return looks like, let LUHF help you adapt and overcome.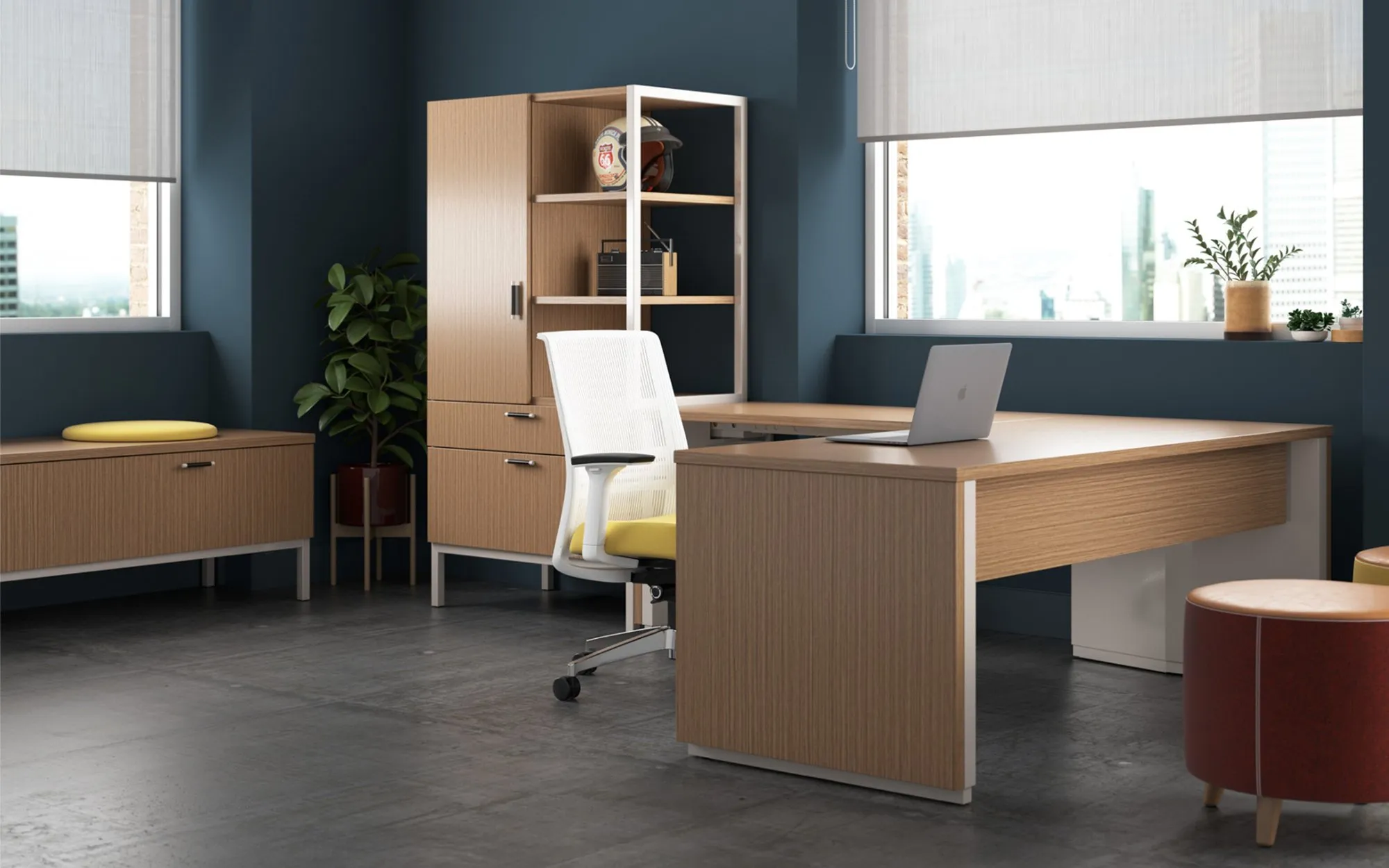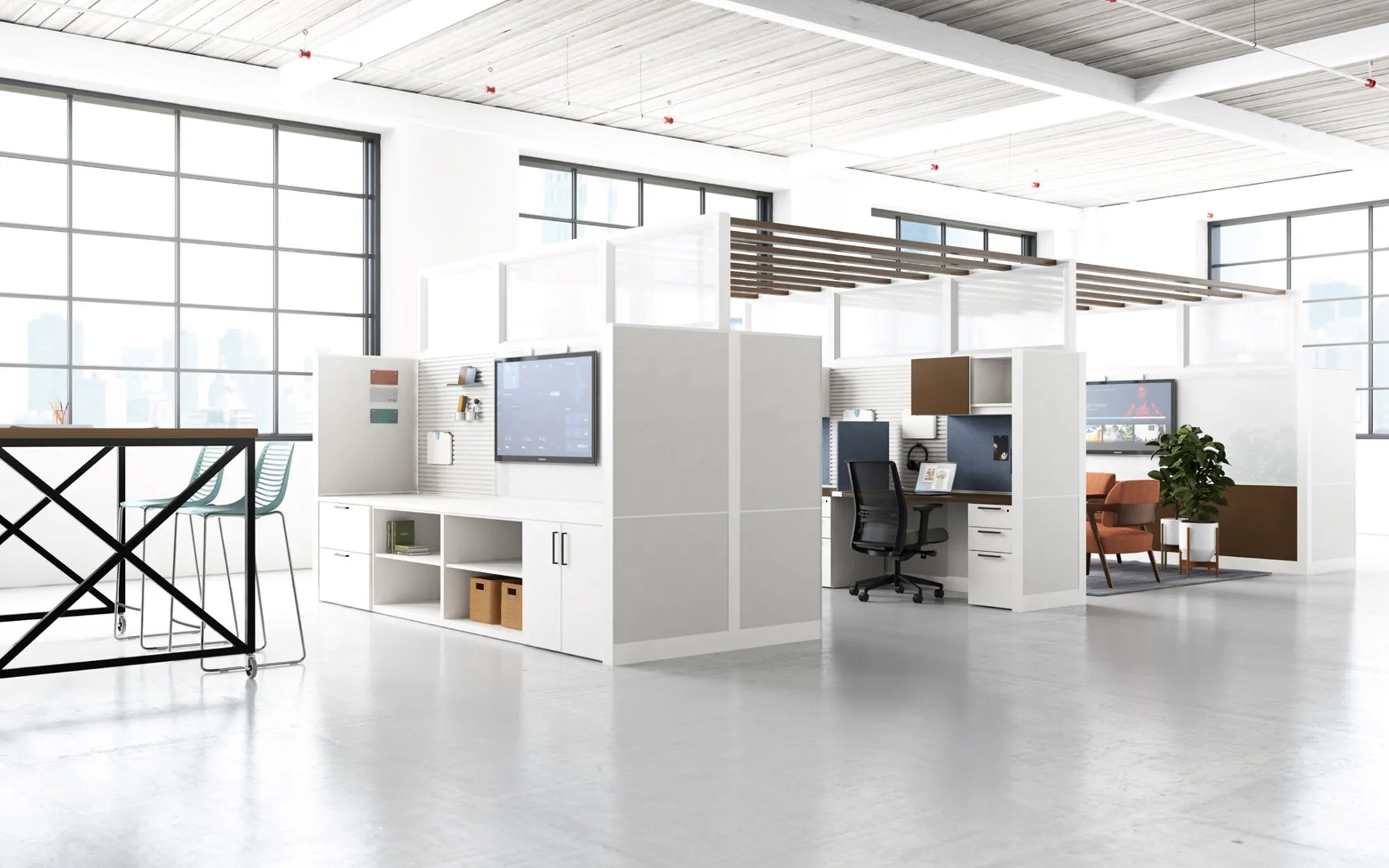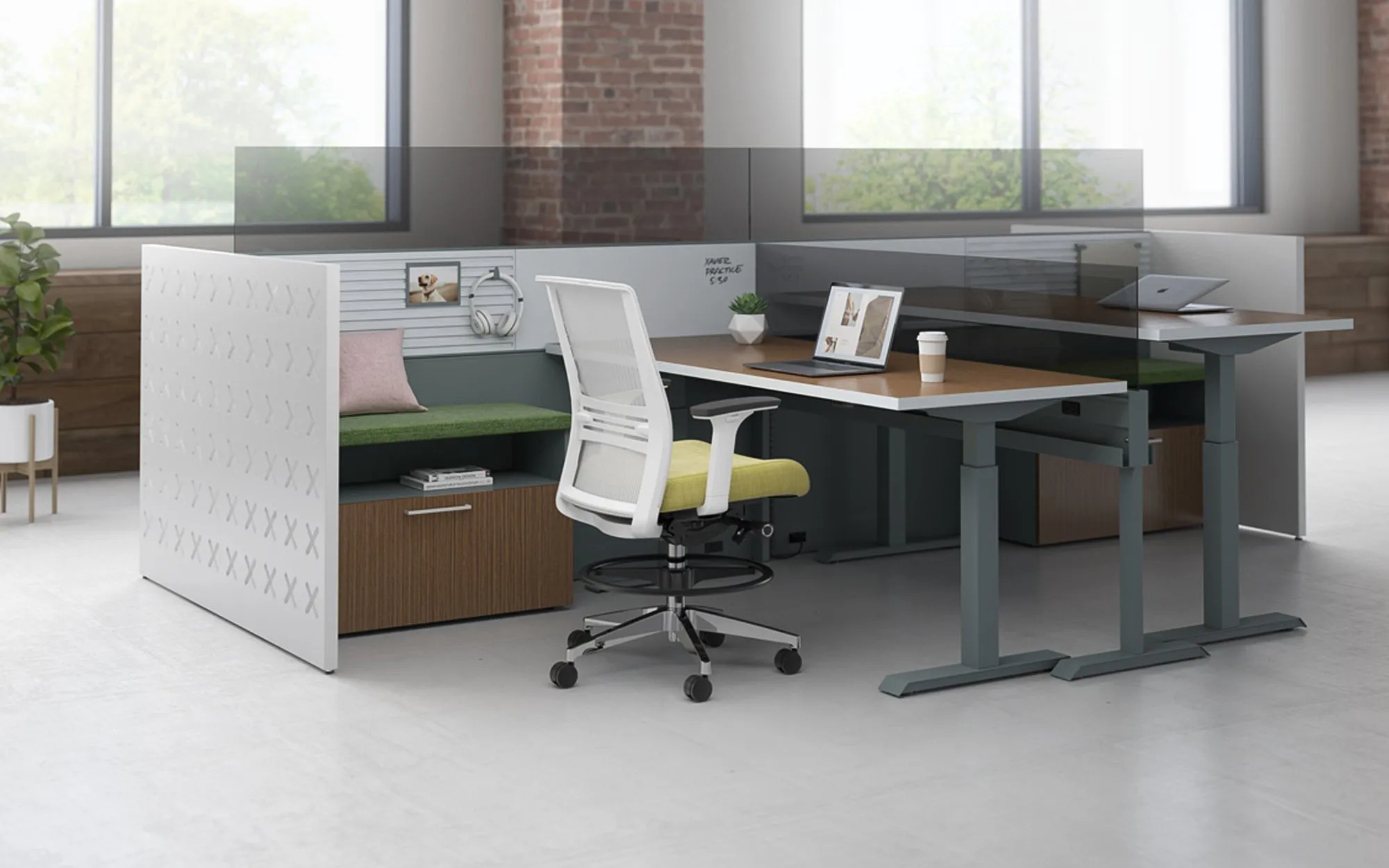 LUHF is committed to providing support and guidance to our clients, whether they are making plans to return to the office, continue working from home, or a hybrid of both. We work with you and your team to ensure that the workplace solutions we provide are the best for your employees to help make them feel at ease.
Whether returning to the office full time, continuing to work from home or a combination of both, we are here to help you create workplace solutions that meet all your goals. We take pride in providing organizations with a direct response to their physical environment designed for safety and wellness. We are design professionals equipped to provide strategies for new organizational protocols.
Working Towards A Safe Environment
Through an informed discovery process, we will assist you in redefining your work process, operational guidance, and coordinating your needs for health protocols related to furniture, furnishings, and finishes for your offices.
The Required Partnerships
LUHF is working with building managers, project management companies, furniture manufacturing partners, textile manufacturers, and carpet and flooring representatives in order to offer our clients the best guidance to return safely to the office.
LUHF has begun working with organizations to provide collaborative evaluations at a bundled fee for product and design services when specifying/ordering additional furniture and finish products. If no new product or specifications are required, a service fee is the only remuneration.
LUHF Client Care Services
We provide the following services to ensure a safe return to work:
Recommendations for safe open spaces, closed work areas, high-density collaboration spaces, and conference rooms
Suggestions for directional flow of employees, deliveries, and office guests
Review of fabric and finish materials and assistance with best practices for cleaning protocols
Assistance with building managements protocols such as signage, mechanical systems considerations, and other policies that may impact your corporate decisions
Strategies for a Safe Return
CDC Guidelines (updated as of 4/02/2021)
Take precautions in public – wear a well-fitted mask
Maintain physical distance of 6 feet or more
Avoid medium to large sized in-person gatherings
Get tested if experiencing COVID-19 symptoms
Self-quarantine for 7 to 14 days as required after exposure to persons with COVID symptoms
Follow guidance issued by individual employers
Follow CDC and your local health departments advisory COVID recommendations
Whether a full transition back to the workplace, alternating schedules, or a hybrid arrangement, the new office landscape will look and feel different. Our job is to assist our clients with safe, healthy, and responsible furniture solutions for any workplace decision. Below are some examples of effective furniture solutions for a safe return. We will work with you to understand your specific workplace needs and make suggestions that best reflect your goals for your return to work.